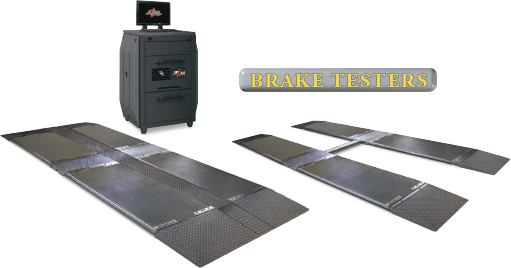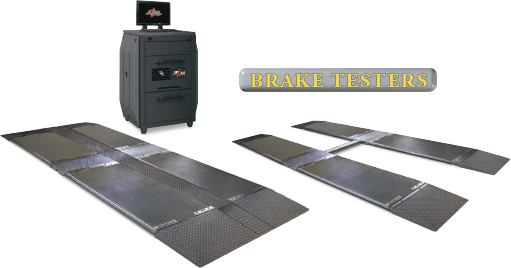 Braking diagnosis solutions
The SPRT900PLT and SPRT700PLT plate brake tester for 2, 3 and 4 wheel cars and motorbikes is a control and diagnosis system that can be universally used on every type of vehicle. The simultaneous operation of two axles and the easy to use software offer high precision diagnostic operations in a short time.
Universal application: diagnosis and control system suitable for every vehicle.
Fast testing: weight data and braking forces are acquired in a single passage with simultaneous operation of two axles.
Reduces time/cost: particularly low profile with no or minimal civil works required works required.
It is also suitable for all 4x4, AWD (All Wheel Drive) and 4WD (4 Wheel Drive) vehicles, with automatic traction control without the need for additional accessories.

A particularly low profile of the structure makes the tests extremely easy, even for vehicles with low or super low settings, such as sports cars
---
Speedometer speed test bench
Dual speed test bench complete with passive current brake for 2, 3 and 4-wheel motorcycles (e.g. APE, QUAD and MICRO CAR) - model SPRT094MVBX + SPRT094MTRBX. Required to perform anti-pollution tests (MCTCNet2). (Available in single version for 2-wheel vehicles only - model SPRT094MVBX).
---
| | |
| --- | --- |
| | By means of 16 cells (4 per plate making up the platform), the braking weight and force data are acquired in a single step, enabling braking tests to be carried out even at extremely low speeds. |
---
| | |
| --- | --- |
| | Universal Bluetooth remote control for test management and connection of the lever/pedal pressure sensors for cars and motorcycles. |
---
| | |
| --- | --- |
| | Innovative electrowelded mesh covering. Improves adhesion and ensures a longer lifespan. |
---
Integrated management software, compatible with the MCTCNet2 system.

Braking efficiency and dynamic behaviour: The dynamic behaviour of the vehicle when braking on the street is recreated.