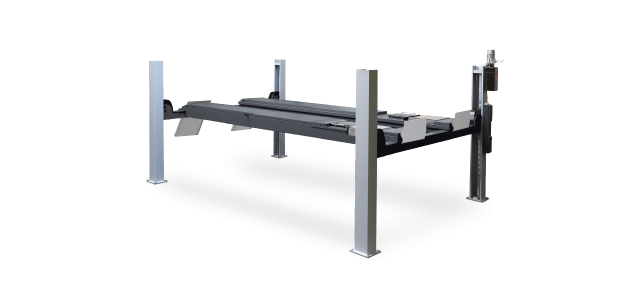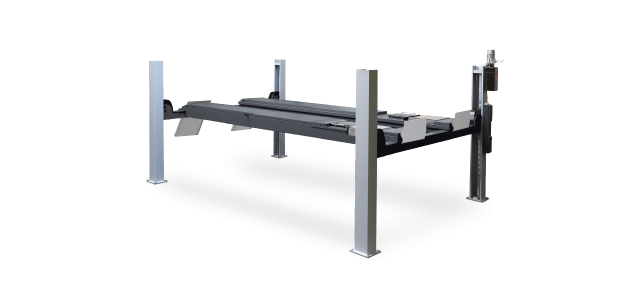 Main technical features
• The hydraulic cylinder is located inside the fixed platform and is thus perfectly protected.
• High-resistant, galvanised and pre-stretched metal cables.
• Large-diameter pulleys with self-lubricating and maintenance-free bushes.
• Automatic mechanical
back-up safety devices (every 100 mm) with pneumatic release allowing stationary operation with unladen cables.
• Low-voltage (24V) electrical system with control circuit.