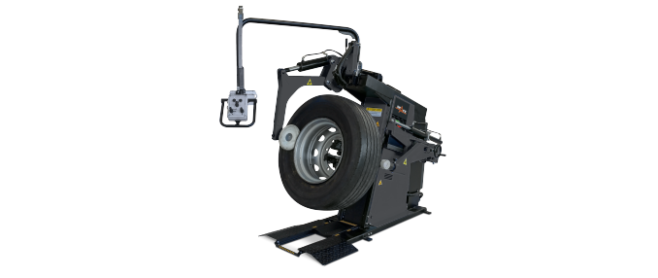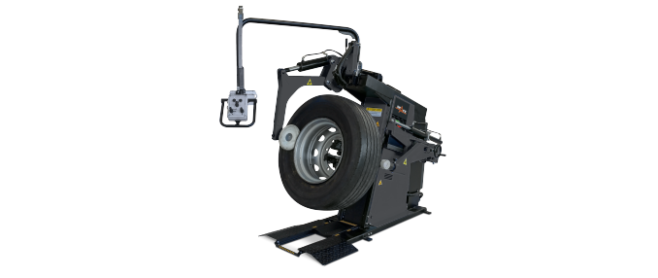 Models
The GG516EVO is a one-of-a-kind. It is equipped with four rollers with a unique form, positioned on the two sides of the wheel in diametrically opposite positions.
With this system, the dismounting of the tyre with bead breakers is very simple ad natural: while the front bead breakers keep the bead in the drop centre, the rear ones continue their stroke until the dismounting is complete.
QUICK SETUP FRONT ROLLER
The bead breakers are made in plastic material to prevent damage to the rim.
The chucking unit is able to move not only clockwise and counter-clockwise, but also up and down. The clamping device is designed to clamp all kind of wheels.
SPEED MOUNTING
The machine is equipped with a patented lever to ease the mounting/demounting of the tyre.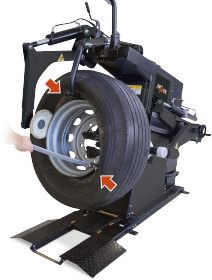 SPEED DEMOUNTING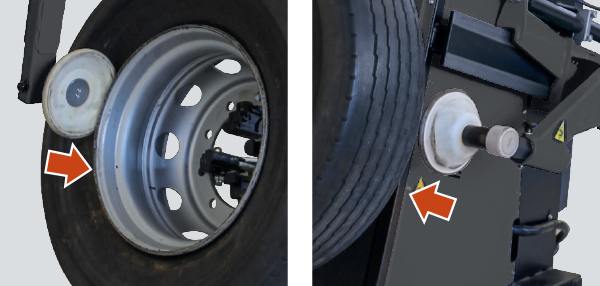 The bead breakers are supported by two arms separately commanded. Each arm has two rollers, one conical which pushes on the bead and one cylindrical which pushes the side of the tyre.
SPECIAL VERSION

VARGNAV101ND
3 velocità (1-5-10 rpm)
3 speed (1-5-10 tpm)

| | |
| --- | --- |
| Technical data | GG516EVO |
| Chucking unit rotation motor | 2 kW |
| Hydraulic drive unit motor | 1,5 kW |
| Max. wheel Ø | 1320 mm (52") |
| Max. allowed wheel width | 540 mm (21.2") |
| Weight | 650 kg |
| Bead breaker power | 18000 N |
| Max wheel weight | 1200 kg / 2645 lbs |
| Chuck rotation speed (rev/min) | 8 |
| Max. torque to chuc | 2600 Nm |