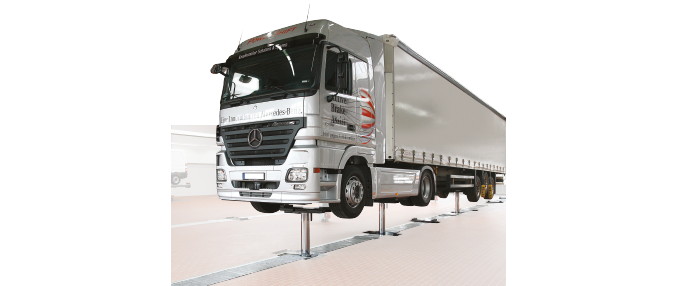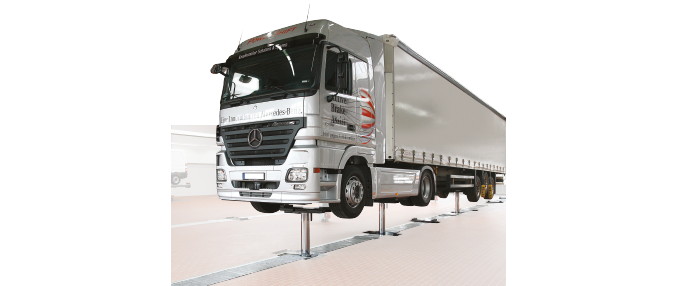 Features
DOUBLE SAFETY
The outer cylinder serves exclusively for lifting and lowering. The innerlying, second cylinder cares exclusively for safety. Both cylinders are hermetically separated from one another by two independent hydraulic circuits. Furthermore, the integrated construction of the safety device has the enormous advantage of being completely protected against dirt and corrosion.
Models
SDI 2150.4
With 4 posts and 2 hand-held control panels it is also possible to lift 2 vehicles separately. Due to synchronisation control as standard, the full capacity of supply can be seen clearly when truck and trailer are lifted together.
SDI 2150.3
In addition to the application possibilities which the 2-post lifts already offer, the 3-post execution is necessary for semi-trailers and articulated busses.
SDI 2150.2
The 2-post execution is the ideal choice for lifting trucks and busses.