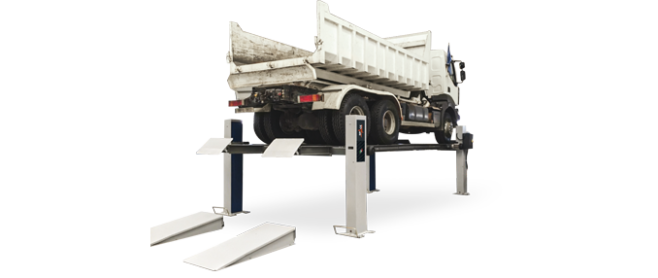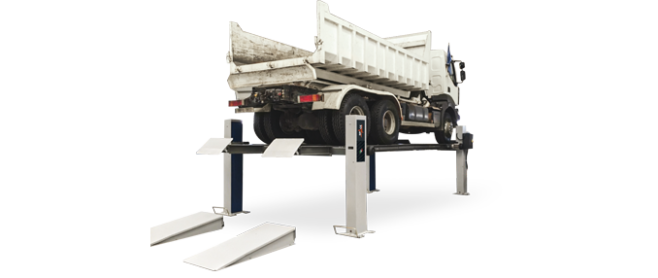 Models
SQ 40NE / 24.000 kg
SQ 40E / 20.000 kg
SQ 42NE / 14.000 kg
SQ 42E / 12.000 kg
The platform length and the capacity of these lifts make them ideal for busses and trucks.
Maximum access to the vehicle thanks to the special concept of extended platforms, unique feature range of commercial lifts. Space is freely available to fit any part, including the engine.
Total Access (Front And Rear)
Total safety
The motors are inter-connected mechanically by line shafting and bevel gear boxes in oil bath to ensure the perfect level of the platforms and balanced load on motors regardless of vehicle position. Automatic lubricati on of main and safety nuts and spindles. Main and safety nut assembly.
Duo - Twin Lifts
Models SQ 40NE-40E-42NE-42E can be twinned as follows:
synchronised, therefore with the two lift platforms working at the same height;
in single mode, therefore with the two lifts working independently with platforms at different height.
SQ 75E / 10 T - 3740 mm
Fork Lift Version - Lifts for fork lift trucks. Equipped also with a third central platform, to enable lifting of three-wheeled fork lift trucks.