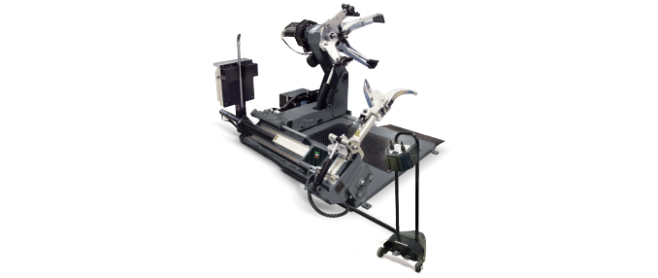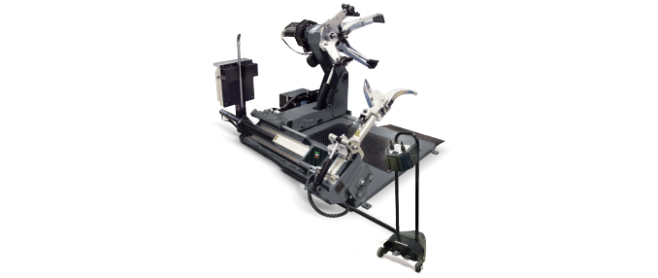 Models
GG60360.15
Electrohydraulic tyre changer for trucks, agricultural and earthmoving vehicles. The dimensions and work strokes are such as to ensure maximum efficiency for the entire range of tyres.
Electro-Brake
Standard (GG60360.15)
The electro-brake allows immediate stopping of the rotation to avoid any damage to the tyre.
Double Rotation Speed 
Double speed for chucking table rotation.
Fully Automatic Double Carriage Movement.
1-6-12 RPM Rotation Speed With Inverter 
Rotation speed adjustable with inverter at 12/6/1 rpm, also suitable for tyre treading.
Automatic Rotation + Lifting 
Stand-By Function
After 5 sec. the machine has not been used, the motor turns off.

Bluetooth Transmission
Wireless controle unit.

Minimum Height 330 mm (13")
Ideal also for many 19" and 22,5" truck wheels.

Minimum Clamping Ø 90 mm (4")
The stepped claws allow 90 mm internal diameter clamping with no need of accessories.

High Bead Breaking Force
Thanks to its considerable bead breaking force mounting and demounting are effortless, even when working with tyres which have been left on the rim for a long period of time in construction sites or mines.