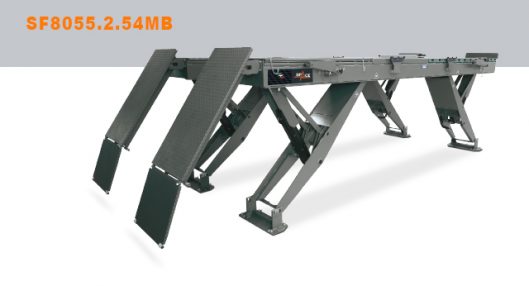 After extensive field tests SPACE received the approval from Mercedes for a new alignment lift:
SF8055.2.54MB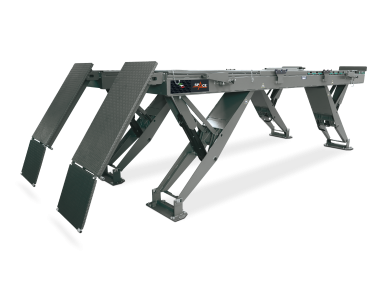 Main features:
vertical rise
5,5 ton capacity
5400mm long platforms
This is the first of this kind which obtained this endorsement! The importance of this achievement is that any other MB approved alignment lifts is either 4-post or inground cylinder type.
Please introduce this innovating product to your MB customers, as a perfect and unique alternative, offering much simpler installation than inground cylinders and much smaller footprint than a 4-post lift.
The lift comes with jacking beam, lighting set and MKS holders.
Wheel alignment capability ranges from Smart to Sprinter long wheelbase, making this lift really universal for MB workshops!