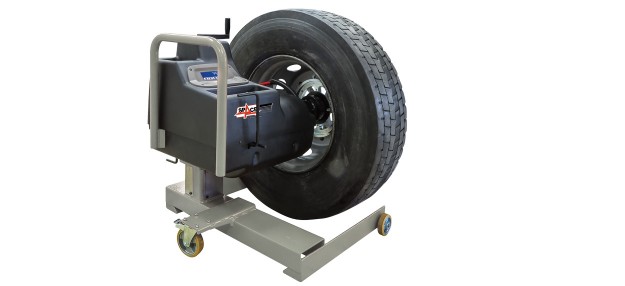 We are pleased to introduce you our new MOTOR-SPIN TRUCK WHEEL BALANCER FOR MOBILE SERVICE (model ER240STRADA).
This new entry completes our range of wheel balancers for commercial vehicles. It is ideal for roadside tyre service and it is perfect to work in tandem with GG926 truck tyre changer series.
The machine is equipped with specific balancing programs for static, dynamic and ALU wheels. One single spin with low rotation speed provides all the values.
The ER240STRADA is really versatile and suitable for both truck and car tyres (with optional accessories).
Machine composition and main features: