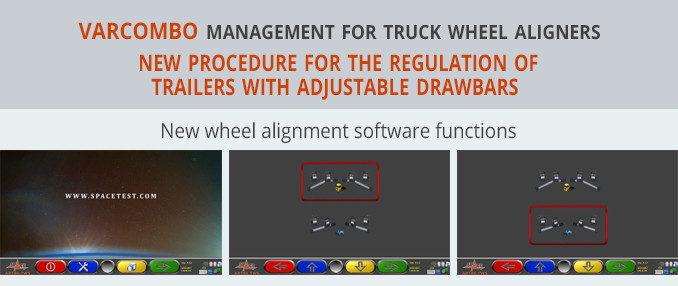 We are pleased to inform you that a new release of wheel alignment software (version 4.3.2.7) is now available for our complete range (3D/WS/WD/Truck).
The new software update allows two new interesting and useful functions:
VARCOMBO management for truck wheel aligners
The «lowered» front sensors in truck wheel aligners are very practical on trucks and buses, as they do not require spoiler mode, even on vehicles with lowered front. But they cannot be used on a lot of cars as, because of the smaller wheels, they would hit the ground.
The new VARCOMBO transforms the 6CCD truck wheel aligner with lowered sensors (such as ART86TWSR) in a wheel aligner for both trucks and cars, easily usable with all the kind of vehicles. In fact, you can quickly change between front sensors for truck or for car, while rear sensors remain the same.
Before every diagnosis, it is possible to choose the pair of sensors to be used, with no need to do sensors matching every time.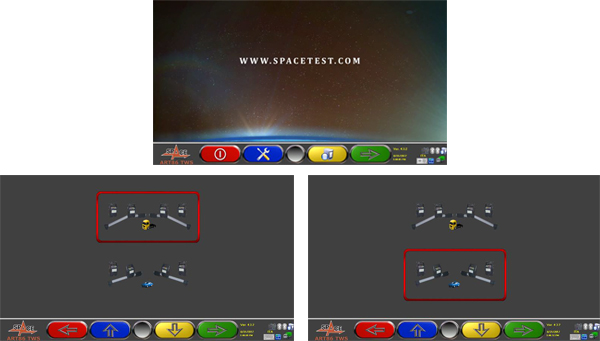 New procedure for the regulation of trailers with adjustable drawbars
The new procedure was developed to guide and ease the drawbar's alignment when it is adjustable. It requires STDA49N adapter kit for trailer alignment.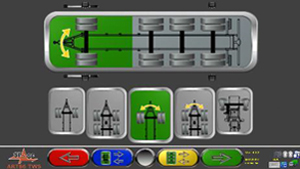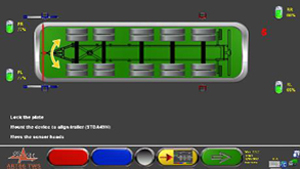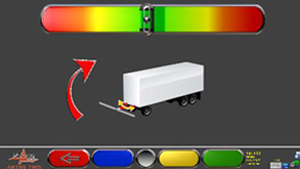 If you are interested to know more about any of these additional features, kindly contact us and we will be pleased to offer more detailed information and training.