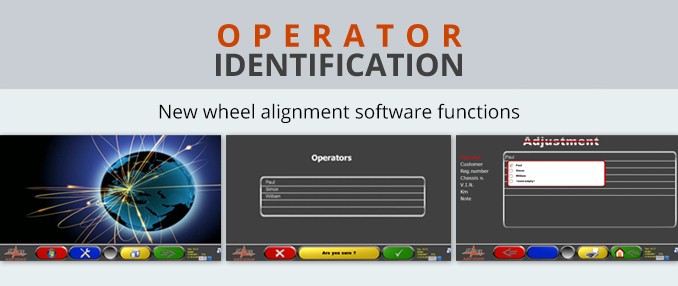 As highlighted on our recent INFO SPACE no. 03/2017, new interesting and useful functions are available on the latest software release (version 4.2.2), for our complete wheel alignment range (3D/WS/WD/Truck).
One of the above new function is the possibility of "operator identification" during the alignment and on the final printout.
Let's see how it works step by step.
Homepage

Press F2 (blue) and select "Printout menu"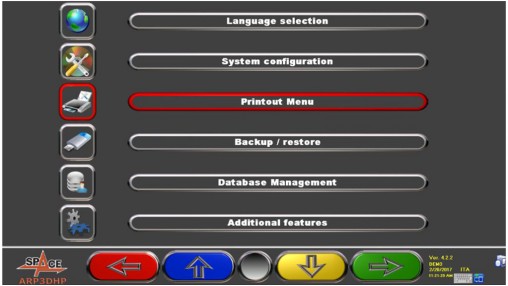 Select "Operators"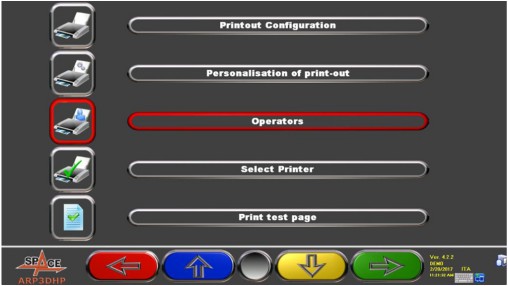 Type the operators' names (up to 5 entries)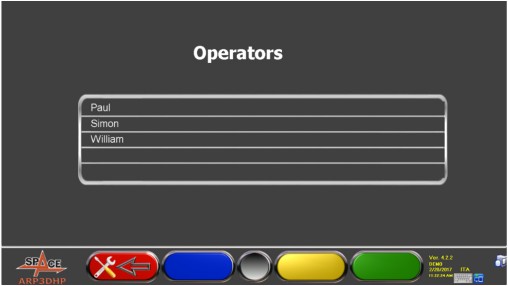 Save with F4 (green)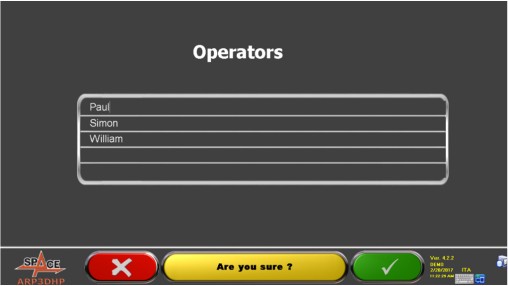 By now, you can visualize the operator's name during both diagnosis and final printout after adjustment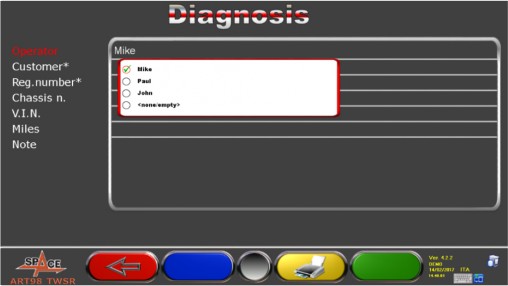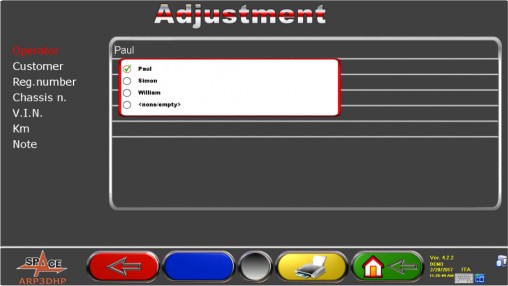 The operator's identification is reported also on both the printout formats (numerical and graphical)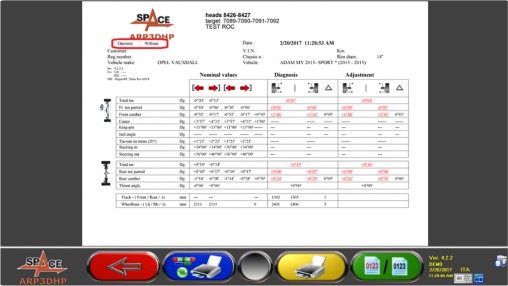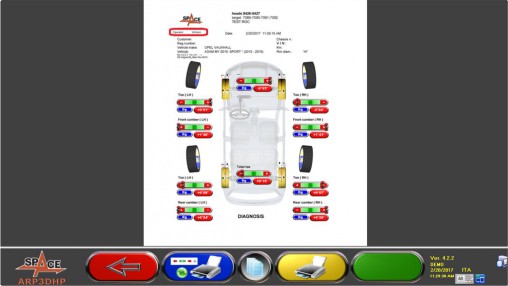 If you are interested to know more about any of these additional features, kindly contact us and we will be pleased to offer more detailed information and training.