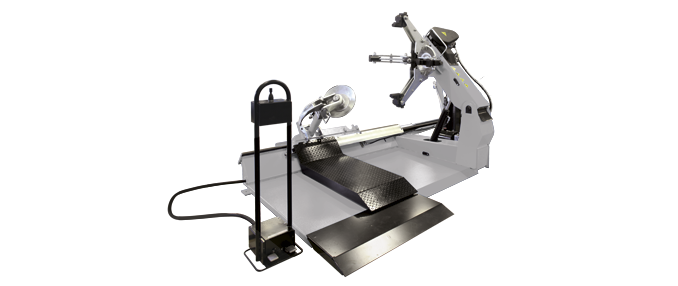 We are pleased to introduce a NEW range of tyre changers for commercial and agricultural vehicles.
The range consists of 3 models replacing previous GG30156.11 and GG30152.09:
GG30156.13EI
GG30156.13
GG30156.11N
All models have very interesting features such as:
maximum clamping capacity of 56"
maximum wheel diameter of 2300 mm (92")
maximum wheel width 1300 mm (GG30156.13 and GG30156.13EI) and 1100 mm (GG30156.11N)
Compared to the previous range these models allow faster operation thanks to our well known "quick-fit" rotation mechanism, allowing effortless tool rotation in seconds.
Kindly also note the full base frame, which enhances the strength and the rigidity of these models.
Thanks to the new design and production investments, we succeeded in reducing our costs and in offering higher performance and maximum reliability.
The price in fact is much more attractive compared to the previous range: please refer to our new price list 12/2013, which you have already received.
The three models differ from each other as follows:
between GG30156.13 (both models) and GG30156.11N the difference is the maximum wheel width
both GG30156.13 and GG30156.11N have controls on a aerial arm, whilst GG30156.13EI offers a stand-alone hydraulic console.
The new models are already in production, please find attached the new brochure.
We look forward to improve together our market shares, also thanks to these new entries in the SPACE range.