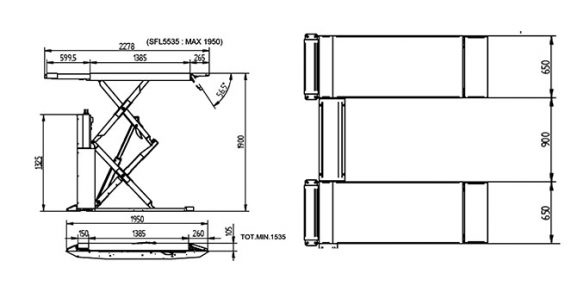 We are pleased to inform you about a new model of low-profile double-scissor lift, designed
to lift bigger cars such as BMW G12 (7-series) or Audi Q7, as well as smaller ones such as MINI.
This new low profile lift (model SFL5535L) features a wider adjustable platform extension
(1385/2278mm) and a lifting capacity of 3000 kg.
The new low-profile SFL5535L guarantees a minimum height on top of the floor of 100mm.
Please find here below the technical drawing of this new lift: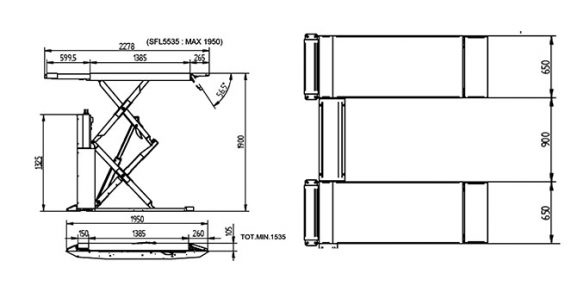 The new SFL5535L is available as surface-mounted or recessed in-ground installation version
(model SFL5535LI).
If you are interested to know more about this new interesting model, kindly contact us and
we will be pleased to offer more detailed information.