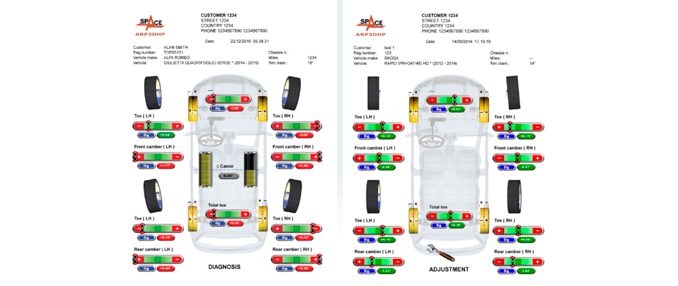 We are pleased to introduce you a new interesting feature available in the latest 4.1.5 software upgrade for our 3D-WS-WD wheel aligner range for both passenger cars and commercial vehicles:
GRAPHICAL PRINTOUT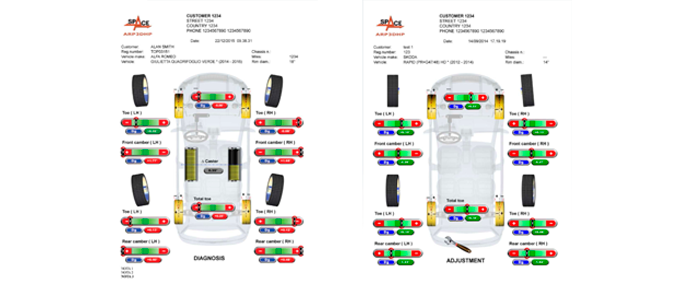 From now on, beyond the standard printout (with full figures), you will have the opportunity to visualize and print the final report (in both diagnosis and adjustment mode), in a simplified graphical format, allowing you a quick and immediate visualization of the vehicle alignment status, particularly useful to be shown to vehicle's owners and drivers.
Particularly interesting the "wheels" visualization, providing an immediate and clear picture of the alignment situation of the vehicle, for non-professionals too.
The above new features is available for commercial vehicles wheel aligners, as well: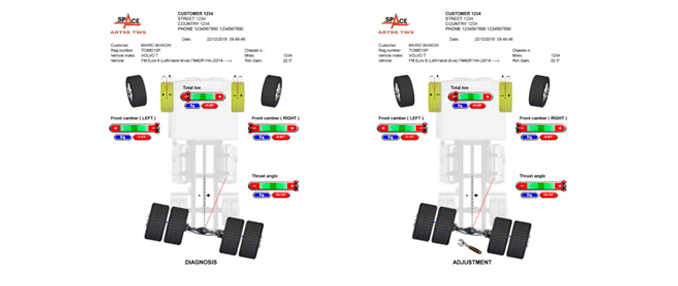 …and for Quick Control (for passenger cars) and Fast Check (for commercial vehicles) mode too.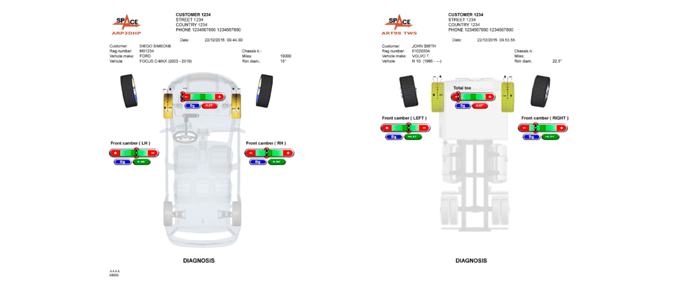 As usual, the software upgrade release 4.1.5, including this new interesting feature, is available for download on our technical web platform.