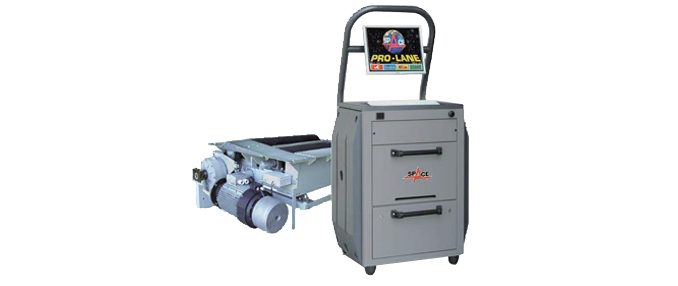 We are pleased to inform you that NEW models of double-speed combined truck/car brake testers are now available to complete the range.
Thanks to this development, we are now able to propose a complete line of double-speed combined truck/car brake testers from top range (with the existing PFB7151000/PFB7153000 range) to intermediate and entry level to meet all the customers' requirements in terms of performance and price level too.
The below table synthetizes the main technical specifications of the new available models:
 
PFB1501V00
PFB1503V00
PFB1001V00
PFB1003V00
Max transit weight at passage
Kg
20,000
20,000
Max test weight per axle
Kg
16,000
16,000
Max braking force
N
7,000/40,000
7,000/30,000
Test speed
Km/h
2.5/5
2.5/5
Motor-power
kW
15+15
12+12
Power supply
3-phase 230/400V 50Hz
3-phase 230/400V 50Hz
Roller diameter
mm
242
242
Roller length
mm
1100
1100
Outside roller distance
mm
3000
3000
Height difference of rear roller
mm
50
50
Roller coating
 
 
Coefficient of friction
Synthetic corindon
Synthetic corindon
Max wheel diameter
mm
1,500
1,500
Min wheel diameter
mm
500
500
Weight
Kg
740x2
700x2
Built-in dynamic weighing unit
4+4 cell
(PFB1503V00 only)
4+4 cells
(PFB1003V00 only)
Self-braking motors
Yes
Yes
Suitable control unit
PFB603E000 (top)
PFB602E000 (standard)
PFB603E750 (top)
PFB602E750 (standard)
Bench CAD image
The new models are already available on our Price List Edition 12/2014.
The range of existing accessories is suitable for the new double-speed combined benches too.