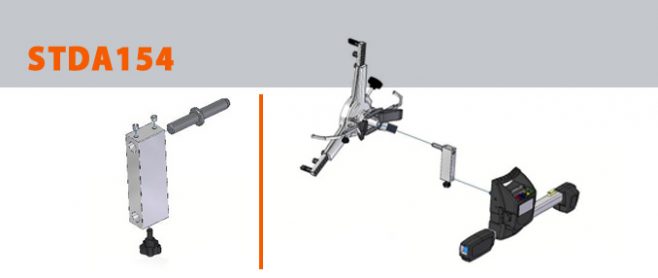 Please be informed a new clamp adapting kit (code STDA154) is now available for allowing the CCD wheel alignment operation on 2-post lifts.
The STDA154 kit is composed by 4 adapters to fit the 3-point clamps central hub, allowing to lower the measuring heads positioning and therefore impeding interferences on the transmission by the 2-post lift arms.
By mean of the STDA154 adapters, the regular transmission among the CCD measuring heads is always secured.
If you are interested to know more about this new interesting function, kindly contact us and we will be pleased to offer more detailed information.