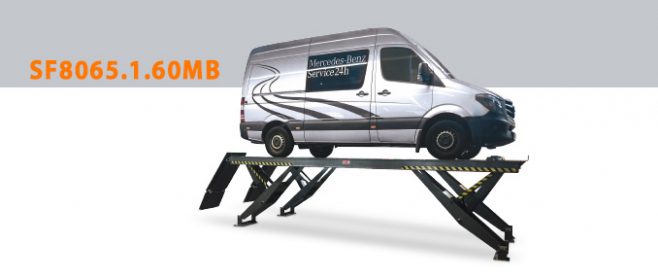 We are really proud and pleased to inform you of the recently obtained

approval by Mercedes for our SF8065.1.60MB vertical rise platform lift

.
After a thorough metrological and field-testing process, the SF8065.1.60MB series in special Mercedes configuration / livery have been approved and is now available in production!
Main technical features and standard dotation:
• Capacity 6500 kg
• Runways 650x6000 mm
• Long run-up ramps
• 4 ton air-hydraulic jacking beam
• Complete adapters kit
• LED Lighting kit
• Energy and compressed air kit
More details are available in the attached product sheet.
Feel free to contact us for any price proposal and technical clarification.