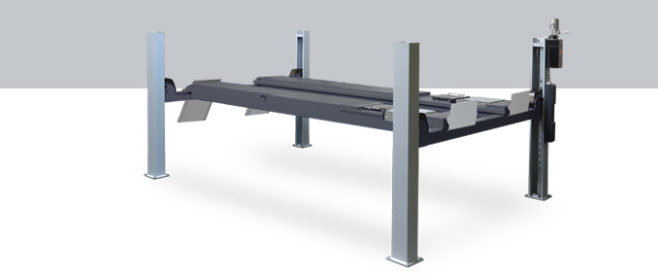 We are pleased to introduce two new models of 4-post lift, equipped with wheel alignment runways and 8-movement play detector, compliant to the 2014/45 EU Directive.
The Space new 4-post lifts are designed to fully comply with the new EU standard for play detectors for vehicles over 3.5 ton, definining specific movements, stroke (95 mm) and speed (5-15 cm/sec).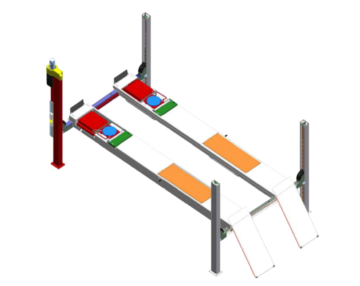 The two below models with built-in EU-norm compliant 8-movement play detectors are now available:
SQ505L   Capacity 5000 kg, Runways 650x5700 mm
SQ655L   Capacity 6500 kg, Runways 650x5700 mm
A stand-alone play detector in accordance to the new EU standard is available, as well:
PD202/8    Surface-mounted
PD202/8I    Recessed inground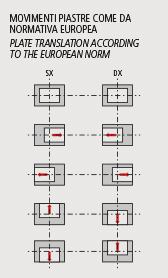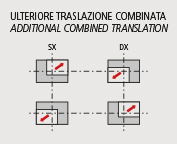 All play detectors are supplied with cabled hand-control. A version with Bluetooth transmission is also available by ordering the VARR200/8BTH code too.
The above 4-post lifts and play detectors are available for delivery.