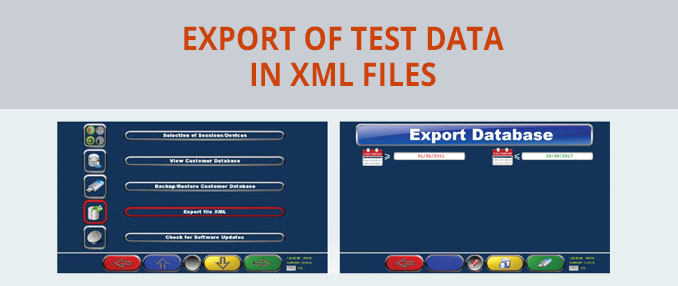 We are pleased to inform you that a new release of the BTS2 software of test lanes (version 1.2.2.0) is now available for the complete
The new software update allows a new interesting and useful function:
Export of test data in XML files
All the data of the tests can be now generated and stored on the test lane PC in XML format and can be exported on an external hard-disk or flash memory, by simply configuring the specific option "Export file XML" and by indicating a specific time-frame
    
By setting "Yes" on parameter no. 522 "Data export in file XML at the end of the test" and indicating on parameter no. 1000125 "Folder output", the folder of destination of the XML files, all the data files will be automatically exported by allowing a safer storage, easier research and data management.
If you are interested to know more about this additional feature, kindly contact us and we will be pleased to offer more detailed information and training.