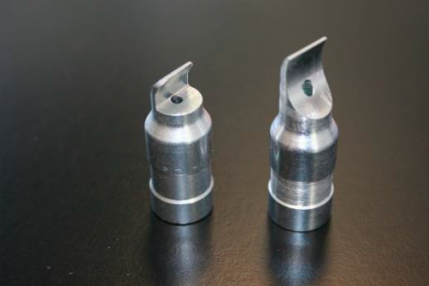 Sometimes clamping a sensor or target on a wheel may not be so easy: specific claws may be required.
Please be informed of our new claws kit STDA136, available on request, which allows to improve clamping in case of low profile tyres or rims with thicker edge (SUV's, trucks)
Herebelow some images of STDA136 claws compared to standard STDA40 model.
| | |
| --- | --- |
| STDA136 | Standard STDA40 |
| STDA136 vs STDA40 | STDA136 vs STDA40 |
We hope you appreciate this accessory for faster and more precise operation on our 3D, CCD and also truck wheel aligners.