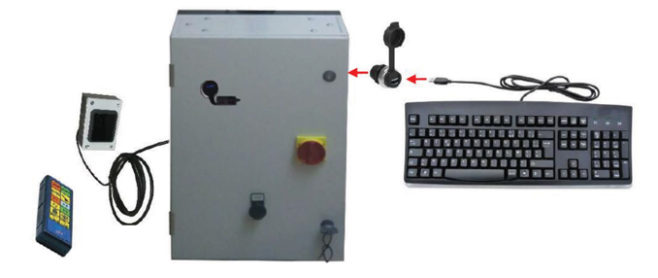 We are pleased to introduce a new interesting solution for our car brake testers and
test lanes range.
In fact, it is now possible to replace the standard PFC750E4E0 computerized control
unit on cabinet with the SPRT004 computerized control unit for wall-mounting.
The new SPRT004 control unit is ideal for inspection centres and workshops with spacesaving
exigencies.
It is supplied including:
• The electrical system for the brake tester
• PC, smarcard reader, USB memory, HDMI connecting cable for monitor
The monitor is not included and should be supplied locally with the preferred features
and dimensions.
By adding to the SPRT004 control unit, the variant code VARRT004LANE, it is possible to
manage suspension testers and side-slip testers too, building in this way a complete
car test lane.
Feel free to get in contact with your Area Manager or your usual sales contact for
any further information.