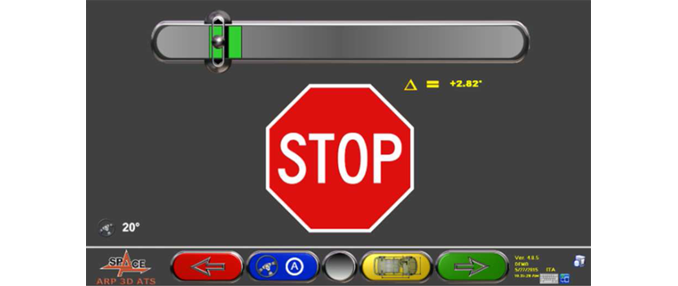 The new models and developments introduced during the Autopromotec Show proved a great success among our visitors confirming Space as worldleading company in terms of R&D and product innovation!
Herebelow some of the main new features and models introduced in our range.
NEW interesting and helpful software functions implemented on the latest software update in our range of car wheel alignment systems:
Automatic steering
(during the steering on the left, without preselecting steering mode, the software recognizes the desired steering configuration and automatically sets itself on the same mode for the opposite direction)

Live set-back adjustment
(including print-out)
 
New range of electromechanical 2-post lifts with larger 2650 mm distance between posts to better accommodate larger vehicles now more and more common on the market.
 
NEW SQ502ELT electrohydraulic 4-post lift for wheel alignment with 5000 kg capacity and built-in wheel-free lift.