GG60360.17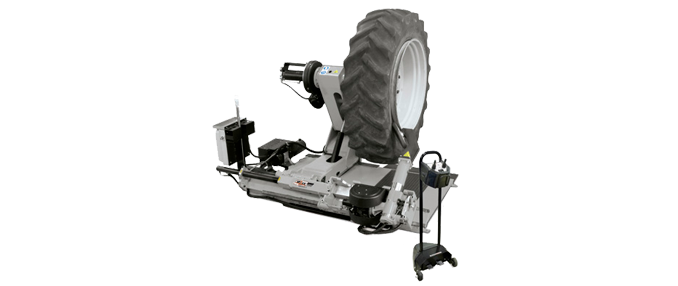 Models
GG60360.17
GG60360D.17
Electrohydraulic tyre changer for trucks, agricultural and earthmoving vehicles. The chucking table can accommodate rims up to 42" without extensions (and 60" with extensions).
Orbital
Time saving: the tool moves around the wheel, with no need to move the carriage.

Telehook
Thanks to the exclusive telescopic hook the tool no longer needs to be rotated.
Minimum Clamping Ø 90 mm (4")
90 mm min internal clamping diameter.
Double Rotation Speed
Double speed for chucking table rotation.
1-6-12 Rpm Rotation Speed With Inverter (GG60360D.17)
Rotation speed adjustable with inverter at 12/6/1 rpm, also suitable for tyre treading.

Electro-Brake
The electro-brake allows immediate stopping of the rotation to avoid any damage to the tyre.
Double Speed Movements
Double speed on hydraulic movement.