Stand alone brake tester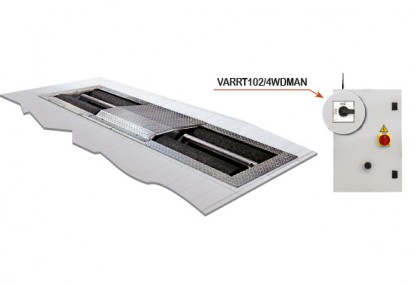 LED display, visible from far away, it allows easy testing and gives a modern look to the workshop. To be wall mounted. The electric box assembly includes a dedicated electronic board with microprocessor and the electrical switches to operate the roller tester.
To be coupled with a roller brake tester for car and van.
- Test start
- Test results (brake forces and imbalance)
- Axle weight (P version)
- Brake efficiency (P version)