Nitrogen generator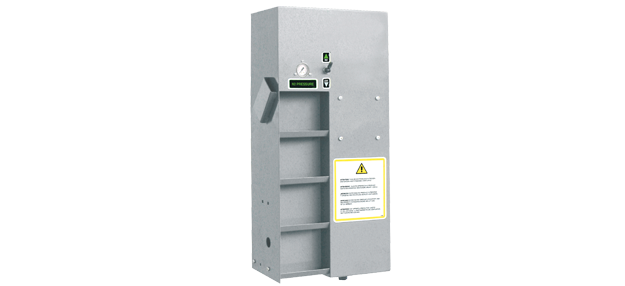 Models
SNG 
3000 l/h
The nitrogen generator SNG requires only compressed air for functioning.
It produces a nitrogen-enriched mixture at low costs and it allows the amortization of the device in a short time (while the cost of nitrogen cylinders is high).
Tyre inflation with a nitrogen-enriched gaseous mixture enables:
the reduction of tyre or inner tube overheating and the avoidance of possible blasts
the avoidance of oxidation and rust on the rim and of tyre cracks or loss of elasticity
improvement of tyre performance, while keeping tyre pressure unchanged  in time, resulting therefore in a reduced consumption of tread and fuel
SNG T 
10000 – 12000 l/h
Nitrogen generator for car and truck tyres. The ideal generator for the tyre specialist: the innovative design combines small dimensions with a large production capacity.